My love for all things Disney has tempted me to join in with Destination Disney in color! The week I decide to join in and the color is teal or turquoise! This was a little difficult!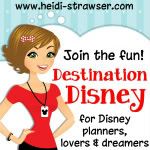 The Castle changes so many colors and is so beautiful during the Christmas season!
JoJo has a little teal/turquoise on her hat...
Turquoise dress on our face painter. :)
And Luke's most favorite princess Jasmine sports a teal/turquoise outfit.